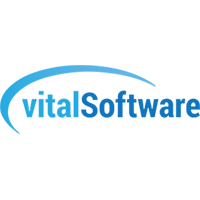 08 Jun

Marketing Campaigns For Dealers

Vital Software is developing and executing marketing campaigns on behalf of automotive dealerships across Australia using Vital's CRM system.

Vital has an in-house marketing team that is working with dealerships to prepare comprehensive sales and service marketing campaigns targeting customer groups within dealerships' customer and prospect databases.

These campaigns include email newsletters, DL postcards, SMS and outbound phone calls.

A significant benefit of executing these marketing campaigns using Vital's CRM system is thatallcampaigns can be analysed and tracked to determine the number of customers that responded to each offer and the revenue that each campaign generated for the dealership. Everyone understands the value of marketing campaigns to generate business, but measurement of the return on investment has always been difficult until now, Vital's marketing solution can help dealerships understand where best to invest their marketing spend for the best results.

Please contact James Breheny at Vital Software on 03 9245 9699 to find out more about these exciting campaigns.